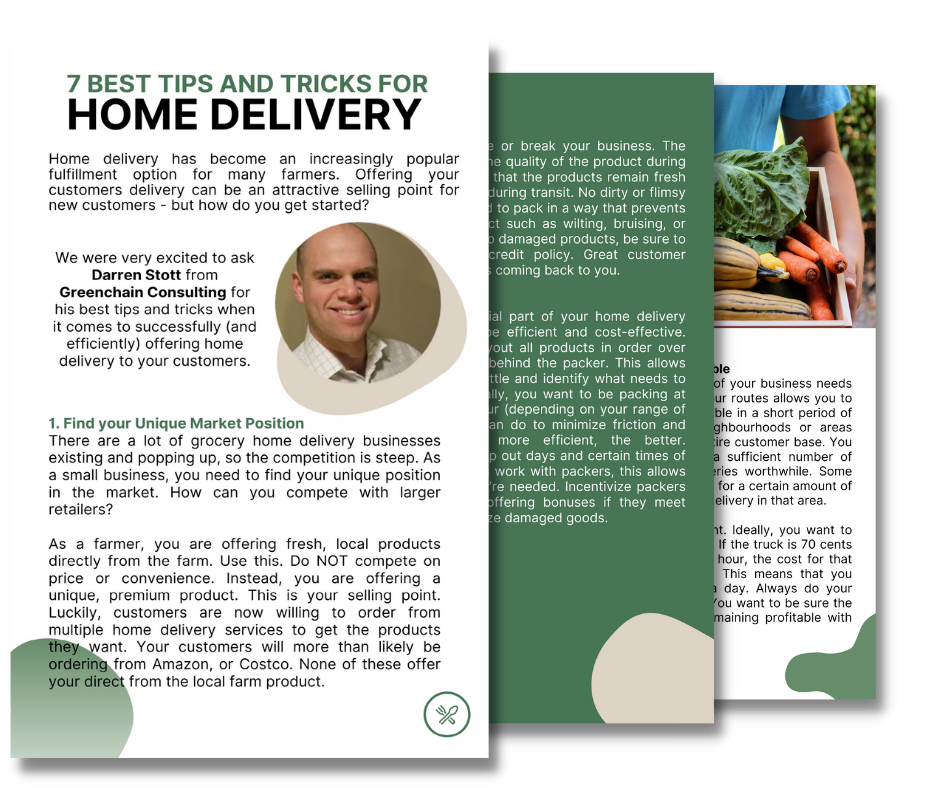 7 Tips and Tricks for Home Delivery 🚛
Offer home delivery services to your customers, profitably!
Offering your customers delivery can be an attractive selling point for new customers - but how do you get started? We sat down with Darren Scott from Greenchain Consulting to get his best tips and tricks when it comes to successfully offering home delivery.
Fill out the form below to grab your copy! 🙌