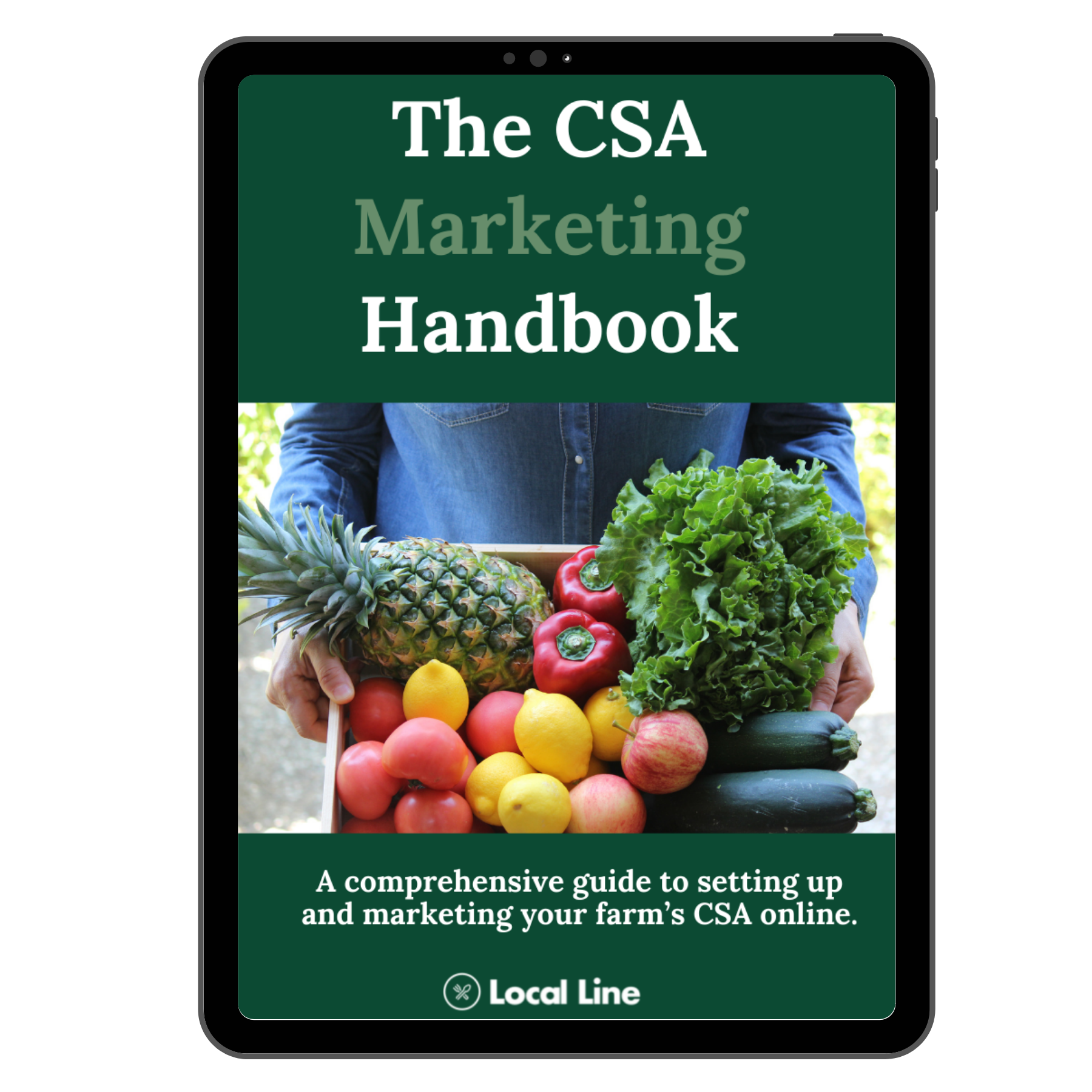 Wondering how to set up your CSA Online?
Look no further.
The CSA Marketing Handbook is a helpful guide to set up and market your farm's CSA online. 👀 📖
Learn about:
The different CSA Models
Marketing your CSA Online
Building an Online Community
Getting into Paid ads
This guide also includes a CSA checklist to help you set up your CSA online. Download your FREE copy today!