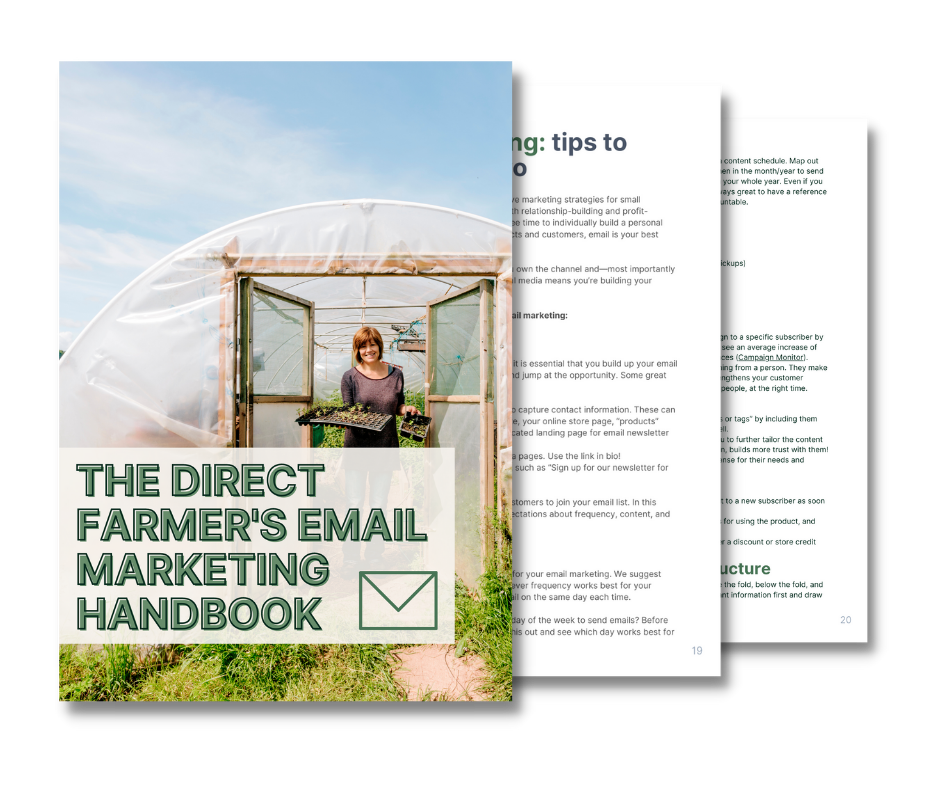 The Direct Farmers' Email Marketing Handbook
The best ways to grow your email list, convert sales and get creative.
Make the most out of your email newsletter by writing great copy, having clear call-to-actions, and connecting with your audience. Trust us - it works!
Not sure where to get started? Use this easy-to-follow farm-focused guide for email marketing.
Fill out the form below to grab your copy! 🙌