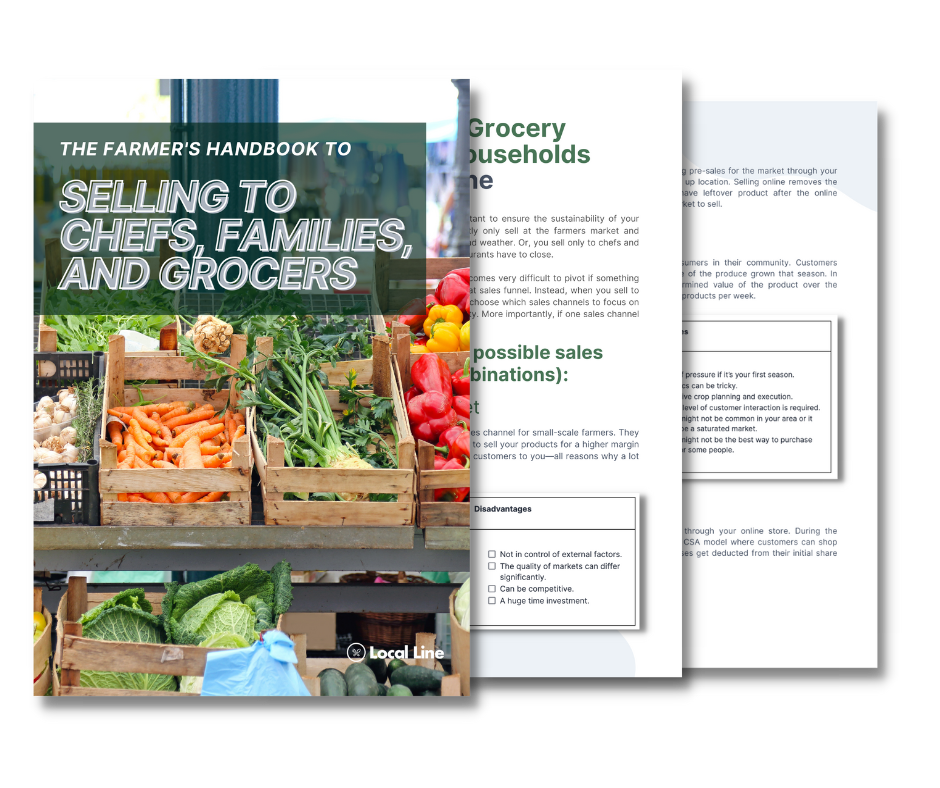 How to Sell through Multiple Sales Channels
Sell farm products to chefs, grocery stores, and households online using one inventory.
Selling through multiple sales channels can be easy and straightforward. In this guide, we go through the best ways to get organized and use your online store to the fullest. Use this easy-to-follow farm-focused handbook to diversify your sales channels today!
Fill out the form below to grab your copy! 🙌