Start your free trial today.
Efficiently manage your orders, customers, and inventory.
Online Store

Create & launch your own online store in under 2 hours (seriously)!

Delivery & Pickup

Scheduling that keeps you organized and protects your margins.

Customer Management

Easily manage and communicate with your customers in one place.

Support

Local Line's best in class support line will always be by your side. We're always a call or e-mail away from answering all your questions.
About Local Line
Local Line helps farmers doing direct marketing sell products online, access new markets, and stay organized.
Increase sales with an online store, organize fulfillment and delivery, and take control of your business.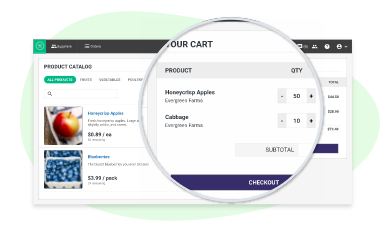 Sell your products online, get new
customers and collect online payments.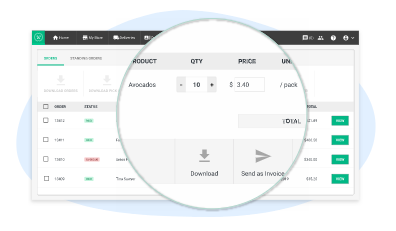 Advanced Inventory Tracking
Track your products, packages
and inventory in real time.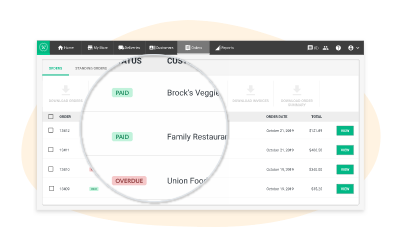 Order & Delivery Management
Track all incoming orders, schedule
deliveries and track shipments.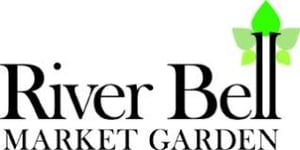 "My customers love it. I've seen more customers, larger orders, and fewer errors in only 6 weeks. It's awesome."
George W. from Castor River Farm