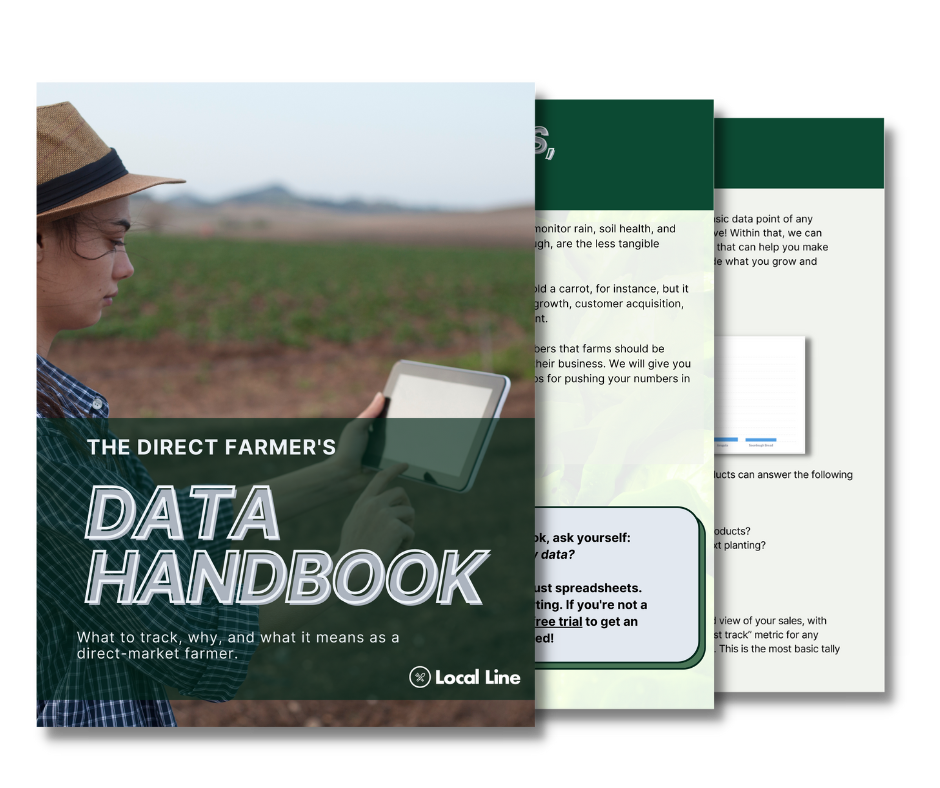 The Direct Farmer's Data Handbook
What to track, why, and what it means as a direct-market farmer.
Farming successfully relies on many data inputs. Use this handbook to give you more meaning to the numbers that farms should be tracking in order to really see what is happening with their business. We will give you the what and why of each metric, along with helpful tips for pushing your numbers in the right direction––up!
Fill out the form below to grab your copy! 🙌